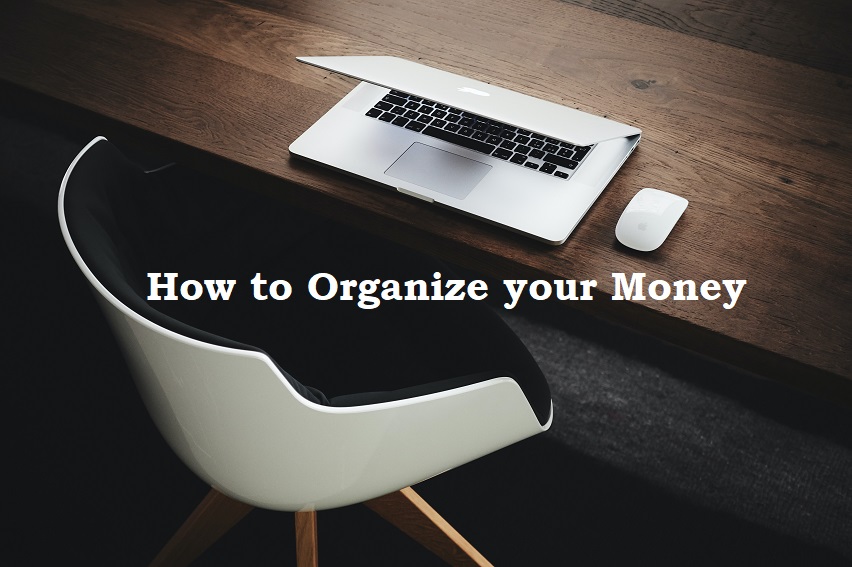 Do you organize your money regularly?
Generally, we don't do, either not having the time or lack of knowledge or regularly maintaining for the long run is difficult, just boring.
But organizing money can give you a new source of income. These earnings become significant in your life when it grows to the level where you can meet your expenses towards need & take care of responsibilities. This effortless money can only give you a stress-free and confident life.
Yes, it really true…..
To get this effortless income you should track by keep records and update on a very regular basis so you should not lose single rupee of effortless income. Initially, your effortless income will be leas but as you invest more and more money, you will see this effortless income will grow at a faster pace.
So, how I maintain my Investment records?
It's true, many of us are thinking that money management is a very personal thing so want to keep secret and don't want to share it with anyone. You wanted to keep all information with you only. That is why wanted to maintain it all by self.
But to maintain your Investment records/ details you need need some mach "Premium Investment Tracker"
What is "Premium Investment Tracker" ?
The "Premium Investment Tracker" is the single Microsoft Excel file that contains few sheets inside. This has been designed in such a way, when you feed the details on your invested money or assets then you will get the desired results in the sheet "My Portfolio" also these entered details will remain in the sheets.
After filling in all the available details further if you update on regular basis then every time you will get updated details of money & assets and accordingly you can plan your investments.
This excel file is password protected and only you will create the password so it will remain completely confidential in your personal laptop or PC or pen drive or external hard disk.
What answers you will get from "Premium Investment Tracker"
How much money I have till today ?
How much money I have in which bank or Institution or Scheme ?
How much earning per month I am getting from my investments ?
How much money I have invested in Real estate properties ?
What is the present value of my real estate properties ?
How much monthly Rental income I am getting from all my Real Estate properties ?
How much corpus of retirement I have till today ?
How much cash is available to me for emergency needs ?
How much gold, Silver …..etc I have and I kept where ?
What is the present value of gold, silver ?
What is in my bank Lockers ?
Who are the nominees of my investments?
If I am having all the details then I can plan my investments properly and get good returns ?
Where is the personal info of mine & my family members like PAN, Aadhar, Passport, Driving Licence, birth certificate etc. and where I kept ?
You will get an answer to all your question in "Premium Investment Tracker". With this investment tracker excel, you can maintain and track your personal finance smartly.

If you are busy then opt our Services for maintaining your "Personal Financial Portfolio"
Your main focus is to earn money which only can increase your income continually. Many of you are busy due to a hectic work schedule and due to which you are not able to track your money and investments. This will leads to losing income on your investments.
Here our role starts.
We understand the importance of effortless earning and will help you to track it.
What we will do for you ?
We will prepare and maintain your "Premium Excel Tracker" and will update regularly based on input provided by you. We will send you this tracker "Personal Financial Portfolio" regularly by email which helps you to plan your finance properly.
This "Personal Financial Portfolio" will highlight and apprise you about.
The available money with you as on date.
How much money or investment in which banks or institutions.
How much tentative earing you are getting per month from your investments.
Details of investments made in Banks, Post Office, Recurring deposit ( RDs), Public Provident Fund (PPF), Insurance policies, Systematic Investment Plan (SIP), Bonds, available Cash, Bank Locker, Retirement Corpus, Real Estate investments, Gold & other valuable metals etc.
Every detail of your investment like investor name with joint holders, Investment number, Bank or institute where you have invested, investment date, maturity date, applicable interest, nominees, etc.
Investment details of your real estate properties in detail.
How much rental income getting from your assets.
Status of your retirement benefits and Corpus
Cash available with you.
Status of your investment in Gold and other valuable metals.
Bank Locker details.
How to opt our Services
You can reach us by click here. We are just a click away. We will reach to you.