Many of us are busy with our routine lifestyle and doing regular things in life. Majorly we are focusing our time on earning money. As our money earning methods are not smart so we always spend more time in our professional life. Few of us are lucky those are doing work 8-9 hours max a day and they are sparing time for their hobbies which help him to improve their personality and confidence level. This also reduces our stress level drastically. 
We always have a myth in mind that as much time we will spend in the profession more we get increment & promotions. Spending extra time in your workplace is not going to add much to your life. It is always better to work within working hours and rest of the time we can invest to add quality in our life & lifestyle too. Many of us are doing work smartly and they restricted their time for the profession and rest they are spending time with their hobbies, families and friends which always keep cool our mind and give freshness in life. As much we bring quality to life, it will enhance our personality levels.
How to add quality in lifestyle by hobbies
It is very important that what hobbies we should choose which up-lift our metal level and we can feel good about it. Selection of wrong hobbies can make very much impact on our life negatively hence hobbies should be like which help you to develop your personality level and can add happiness in life. There is no age to start any hobby only your physical stamina should allow to do it.
Will talk about ten hobbies which will add value in our life & lifestyle too.
1. Mountain Biking –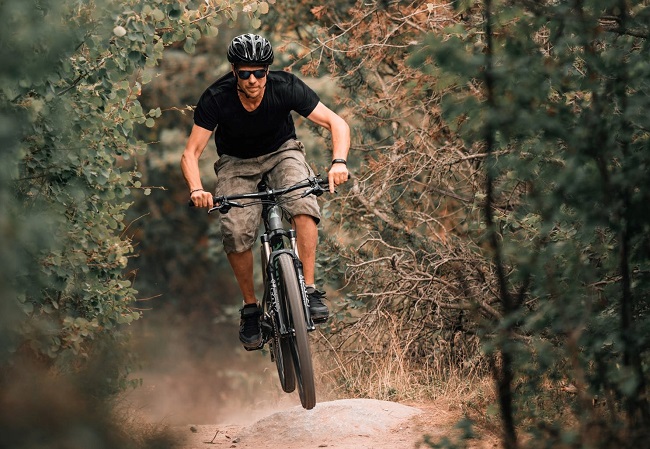 Mountain Biking is one of the best hobbies which helps us to enhance stamina & fitness. Spending time with mountain biking is fun in life.  First, we should know how we can start this. We all of us are very well aware of normal bicycle and most of us has experienced in our early age especially schooling life. Now this will little bit higher version of normal bicycles. These bicycles are known as bikes. These bikes are designed in such a way that you can gain more speed with less effort and also impact absorption power is higher. Which makes your ride more comfortable and pleasant.
It is also important that we should adopt hobbies at the fullest level. Like if we are starting, then we have to take a full kit of biking after initial 1-2 month practice. Full kit means Mountain bike, Helmet, shoes, dress, Hand gloves, lights, etc.  You can start with the low-cost bike which may not have all features of the mountain bike. At the starting level, where the practice is more important than the feature of the bike.
Do start practicing in the morning hour if possible. It will enhance your fitness level and after few days you love to do that. Once to have good control on speed and can be able to drive 25-30 minutes continuously that would be your starting point to go further. To enhance more level you can take your bike by your car to nearer terrain like a small hill which is few kilometers away with no traffic & honking zone.    
Once you start practicing this hobby you find good improvement in your lifestyle with feel more fit.
2. Travelling –
We all love travelling to the places as this gives exposer to the world and experience enhance your knowledge & gain travelling confidence. We generally travel by public transport, by motorbike or by Car.  If we have our own car then the travelling experience will have more fun.  
We generally travel the places and try to cover all popular tourist point in a very shorter time and our travelling is becoming more tedious rather than fun. Travel has to have fun relaxing and to gain a good knowledge of the place. We have to change the travelling concept and motive of travelling so it will add value to our lifestyle. For example, I have to travel a place which is around 200-300 km away from home. First, we need to read right-up about the place so at least we have some information about the place and then plan travel ternary accordingly. We need to list down the accessories to be carried in car like tent, camera, Car folding chair, Travel backpack, small water dispenser, binocular, small torch, travel utensil kit..etc. We need to plan properly what activity will do like taste the local food, buy some locally made stuff if any, see the local cultural program etc. which actually add more fun in travelling and make it more enjoyable. If staying at night at destination need to plan then carry your game kits and play with family & kids. It will add more fun to life.
The travel plan should not be boring & hectic. Prior planning with destination knowledge and advance booking will change the entire travel experience. You will feel comfortable and relaxed.
3. Marathon –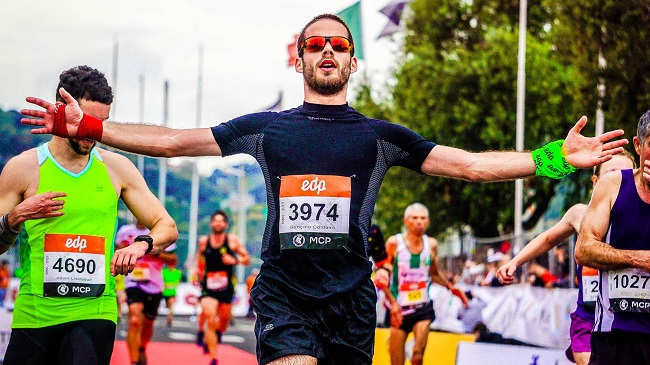 Now a day's participation in marathon is fun for family & kids but it needs a good amount of stamina and discipline in daily running. There are many advantages to participating in any running events as the first you will get fitness. Running keep our body in motion on a daily basis which increases stamina and helps us to keep slim. In most of the marathon events you need to pay some registration fee and against which event organiser gives you the dress. Sometimes they will give the option to buy a tee shirt & pants etc. Only shoe will be managed by self.   
Normal running & marathon running is almost the same, the difference is only time. While practicing you need to check your strength by calculating the time of running, in how much time you travel what distance.  Marathon is also one of the gathering platforms where you will see different people of different lifestyles which allows you to learn many things which enhance your social behaviour, personality and add quality to your life.
4. Reading –
"Wisdom…. comes not from age, but from education and learning." ― Anton Chekhov
Books are an ocean of knowledge. As much you read, you gain more knowledge & wisdom. Knowledge is always empowering our capacity to learn. It is not so easy to read a book as it requires interest too.  Many of us are not habitual to read books or articles. Even don't know what to read, which book to read. We need to understand first our interest in topics and then we should start getting into the reading habits. If the topic you are reading is of you interest you always love to read. More importantly by reading, are you gaining any knowledge which helps you to improve your personality, skill or mindset.
We generally look for entertainment rather than knowledge. But if you compare entertainment to knowledge, our mind always prompting us towards entertainment, it can be watching movies, watching u tube videos etc. By which we may not get any knowledge and end of the day it won't add any value in your life. But if you read books articles, your knowledge and your speaking power on the subjects will improve which helps in confidence-building and you will be more interactive with the people. Your convincing power may get improved which helps you uplift in your professional carrier and personal life.  This will definitely help you to lead a quality life.
5. Writing –
"We all have so much to tell"
It is true that we all have so much to tell but not even writing a single word. This is happening with most of us. We have a treasure of knowledge to share by mouth but are weak in keep on a piece of paper. Everyone is having sufficient knowledge on many subjects and even in few subjects, our knowledge is good. Also, everyone has own set of thought on subject but many of us are expressive and many are having good knowledge but not able to express by mouth. In both cases, putting their thought on paper will enhance their ability to express every aspect of the subject and while writing you can cover many things which you forgot while expressing with someone by mouth.
Writing may be on a piece of paper or you can write on a computer in word file. At the initial stage starting point of your writing, you will be a bit slow but regular writing, practice will make you more mature and perfect. Writing will make changes in your personality and it will help you to improve your mental strength and confidence level.
6. Swimming –
Dipping in water is just amazing, relaxing your body and soul. Swimming is one of the things which help us to lift up our lifestyle very positively. Going to the pool and spending time there is just fun. You need to have a good social circle where you feel more comfortable and feel relaxed. Nowadays even small cities are having swimming facilities, you can find a near pool to have this fun. Many clubs & societies are having swimming facilities where you can go and relax.  Also, it is not so expensive if it is part of residential society.
It also helps us to increase stamina levels as it required good stamina to do this. This makes your mind fresh and cool. You need all the swimming accessories to make your style up. All accessories are available over online shopping store which is not so expensive and long-lasting. If you do it in the professional way you feel fun in this and this will help you to uplift your lifestyle.
7. Yoga –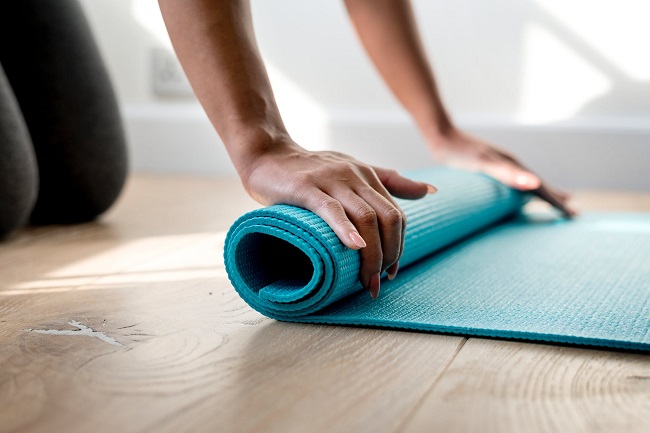 Fitness, energy, mental strength, relaxed mind and many more benefits we get if we do yoga regularly. The daily routine of our lifestyle is making life so hectic which actually reducing our energy level and mental peace. Daily yoga will help as like meditation which keeps your energy level back and keeps your mind cool and stress free. Many of small diseases can automatically cure if yoga will be on regular basis and the best when it will be on daily basis.
Practicing yoga in a proper way and with required accessories like mat, towel, yoga bag etc will keep your style up. You feel more confident when you are doing it in a proper presentable and decent way. Anything good if you are doing will add value in life if you do it regularly and in style.
8. Gardening –
Living in a city will take our life in a stressed environment where we are always busy with daily routine lifestyle. Siting is garden with the cool fresh breeze with a cup of tea is almost looks like a dream for us. But this dream can be full filled by having a small garden on the balcony and few plants at doorstep will give us nice feeling. Gardening is fun as it makes us learn a lot about care. You need to plan your garden on the balcony and after finalizing the plan purchase the accessories and plants. You can take the help of a gardening consultant or you can self-design your garden by choosing a design on the internet. All the accessories are available at the shopping website which you can buy to set up your full garden.
If you have garden space at ground level with a bit large area then you can well plan your garden and execute the things nicely. Spending time in the garden will give immense pleasure and mental peace. This will help us to improve our lifestyle and add quality value.
These are the few hobbies which help us to uplift our lifestyle. Doing the things regularly and with style using all required accessories which make you more presentable and confident. Once you start practicing you can see changes in your personality.